STUDENT CLUBS
Environmental Horticulture Club
The ENH Club participates in leadership activities, fundraising, and traveling abroad. Leadership activities included a resume-building workshop, fundraising included the annual Poinsettia Sale and traveling and these are just a few of the club's many activities! The ENH Club is made up of diverse students with majors such as horticulture, engineering, and architecture.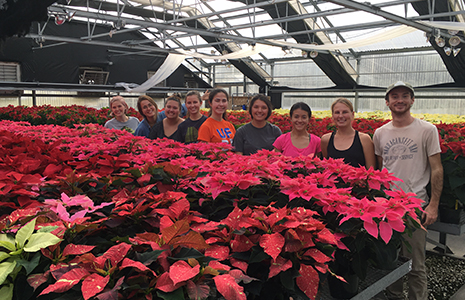 The purpose of the Environmental Horticulture Club is to promote extracurricular learning and enjoyment. An important aspect of the Club is the fostering of student interaction. Speakers from industry make presentations at meetings. Social activities, community projects, and plant sales are all activities the club promotes.
ENH Club advisors
Erin Alvarez
Brian Owens
Environmental Horticulture Graduate Student Association
The purpose of the EHGSA is to establish an open dialogue with faculty to learn how the changing university atmosphere affects our education and the quality of teaching within our department. To present a forum where graduate students can express ideas or concerns related to their education. To provide graduate students an opportunity to learn about professional as well as academic development in their respective fields. And to provide a social environment where graduate students can enjoy other aspects of graduate life.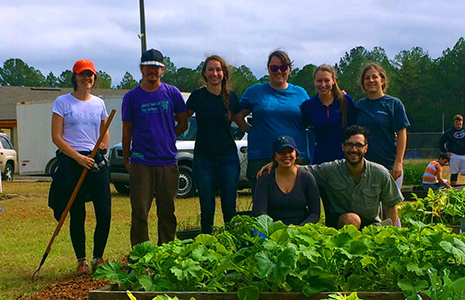 For more information, contact club advisor
Turfgrass Club
The University of Florida Turfgrass Club promotes extracurricular learning and enjoyment and fosters student, faculty, and industry interaction. The Turfgrass Club represents a student chapter of the Golf Course Superintendents Association of America (GCSAA) and sends representatives to this professional organization's national meeting.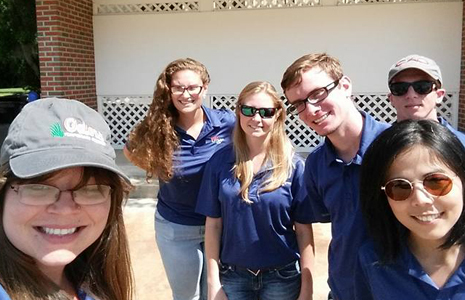 Members belong to the Florida Turfgrass Association (FTGA) and participate in their annual conference and show. The Turfgrass club invites industry speakers to make presentations on career opportunities. They also plan several community projects during the year, including non-turf projects with local schools.
For more information, contact club advisor